FREE PDFs FOR TEACHERS & STUDENTS
Dear Friends,
During this period of social distancing, we want to offer all teachers and students in need of distance learning materials free PDFs of all our books. Email us at editor@birdsllc.com, and we'll gladly send you any files you need to teach and learn remotely.

FREE SHIPPING FOR ALL ORDERS

To make it a little easier for you to stock up on your reading materials, we have waved shipping costs on all our books.
SAVAGE PAGEANT NOW OFFICIALLY AVAILABLE EVERYWHERE
Our latest title, Jessica Q. Stark's Savage Pageant, is now officially available everywhere! Our friends at Small Press Distribution have handpicked Savage Pageantfor the month of March--get 20% off with the code HANDPICKED.
JESSICA Q. STARK KICKS OFF THE IMMINENT VIRTUAL READING SERIES
Tune in for the first volume of Imminent Virtual Readings w/ Mary Kim Arnold, Valerie Hsiung, Becca Klaver, Rachel Kauder, and our own Jess Stark!
They go live Sunday 3/22 5:30pm EST on Twitter @ImminentSeries.

PRICKS IN THE TAPESTRY PRE-ORDER SALE!

Our favorite thing in the whole world is introducing authors to their books for the first time, and Jameson Fitzpatrick looks absolutely smitten! Pricks in the Tapestry is now available for pre-order.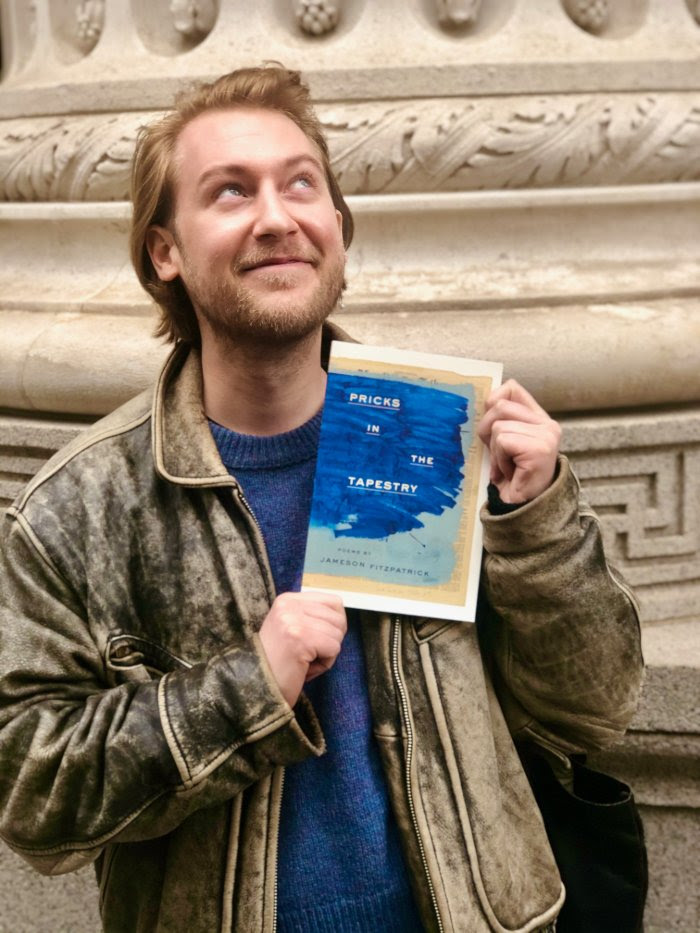 Take care of each other, and stay safe out there.

Love,
The Birds